May 2017 PLEASE BE AWARE: A rogue website has been set up on www.gowansofcastledouglas.co.uk That website is nothing to do with the real "Gowans of Castle Douglas" who do not currently sell online. The police are currently investigating that site and we hope it will soon be taken down. Please do not attempt to deal with website. If in doubt please call us on 01556 502214.
Gowans of Castle Douglas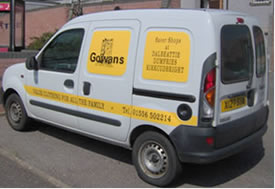 For more than 100 years we have been serving the local community and our aim is to continue to offer a unique blend of personal service with variety and value.
We pride ourselves in the diversity of products that we offer from stock, with clothing ranges spanning the many decades from babes to senior citizens; and with the 'Saver Shop' ethos of affordable quality we know from experience that our customers will come back time and again.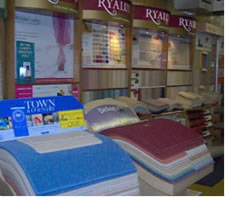 Our floorcovering department aims to provide breadth of choice in carpets, vinyls and rugs with the addition of a 'measure, estimate and fit' service, which also applies to the curtain and window fashion department.
The household textiles shop in Castle Douglas carries a huge range of pillows, duvets, duvet covers, percale sheets and towels, and also incorporates a dress fabric and haberdashery section with impressive and varied stock.